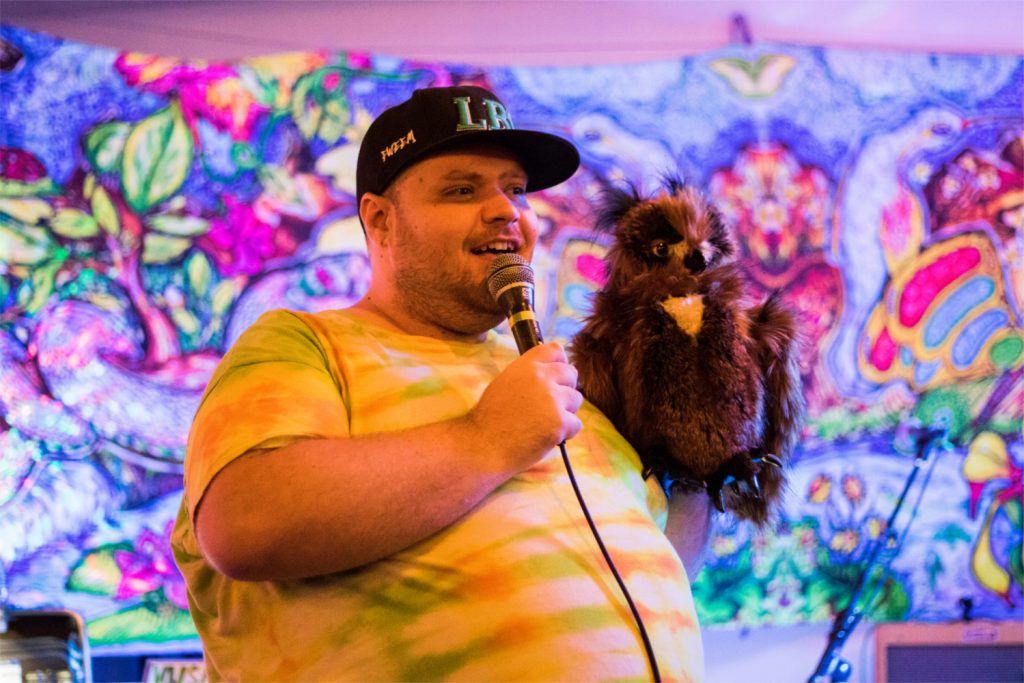 MC (but like a real one)
DJ (entertainer second to none)
Author ( three books in one)
Mentalist (bend brains for fun)
Comedian (laughter gets done)
Puppeteer (owl magic function)
Actor ( talent equals tons)
Singer (disney plus 101)
Philosopher (thoughts that sun)
Alchemist (follow the sun)
Lunchbox goes by many names and titles, forged in the strangest moments from another time. He is honored to be a member of Vowls.
Stay tuned, this Summer (2020) you will be able to buy his triple work "Coma Stream".
We are all just a piece of the Bliss.

Caitlyn Vinci "Bliss"
If you would like to hire LBX for shows or functions please send all emails to:
Andydavenport52@gmail.com