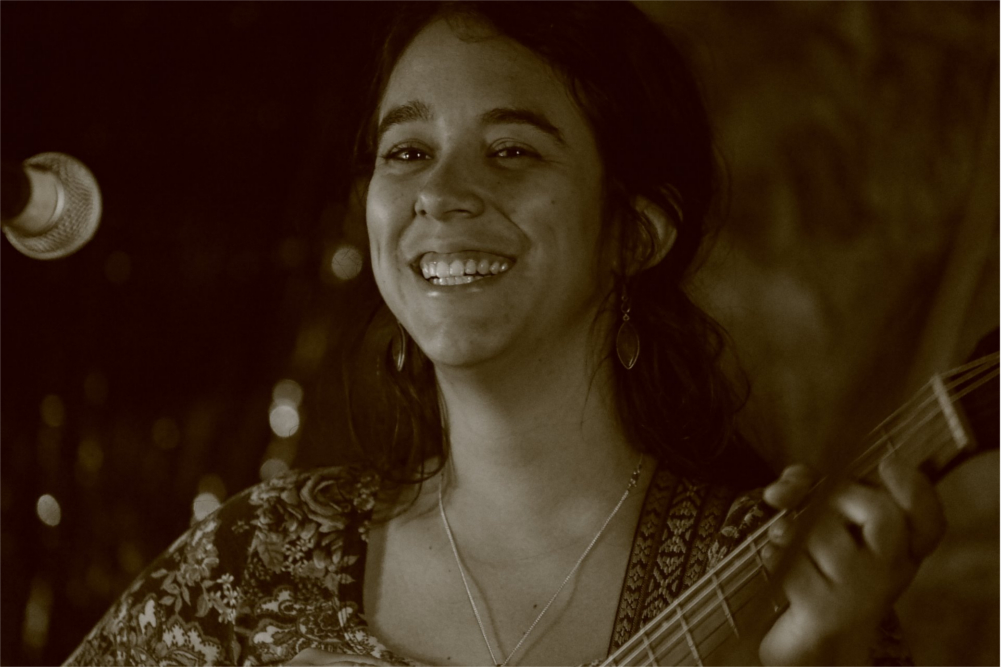 If you are reading this that means that I, a flighty but mostly punctual artist, have submitted my application to the Sequential Artists Workshop. Huzzah! I have wanted to do this for about five years now and I have chickened out every time…except this time!
I love comics, graphic novels, cartoons, gags, animation and all things sequential and artistic. I am currently into the "Transmetropolitan" series by Warren Ellis. I am also rekindling my love for Neil Gaiman by re-reading the Sandman series as well. I typically go for Sci-Fi and Fantasy fiction comics with a sprinkling of autobiographical tales and memoirs. My tastes are all over the place, but I am a sucker for good art and a great story.
As a kid I was big into Looney Tunes and traced the characters until I could draw them without tracing. That was fun and all my friends wanted "custom Looney Tunes" so I felt very confident that I was going to be a professional artist when I grew up. As I grew up I was glued to the television and absorbed as much animation as I could possibly stand. My mom even took me to the Disney Studios (when they still did cell animation) and we watched the artists bring my favorite characters to life. It was very inspiring to me as a kid. I thought drawing all day seemed like the coolest job ever.
I started reading comics in the Sunday paper like most people do. Calvin and Hobbes, The Far Side, Garfield, Nancy, Peanuts….They were iconic pillars of my weekly media consumption. I gradually took a dive into the vast chasms of superhero universes. My personal favorite were the Spiderman stories. Then I read "Watchmen" and "Maus" in my high school English class and that totally changed my view of what comics can be. Up until that point I had always thought of comics as Sunday funnies and super heroes, but they can be so much more. When I got into college I started getting into webcomics like xkcd, Oglaf, Cyanide and Happiness, and some independent comics like Benji Nate, Michael Sweater, and Zoe Sees. I found the Walking Dead, Chew, and Transmetropolitan, I love drama horror and comedy. I found a really pretty comic called "Moonshadow" that is a lot of watercolor paintings of a boy exploring the vast universe. I just love comics and art and animation so much that I want to start making them too.
I am a painter and I enjoy playing guitar, writing songs and writing poetry. I feel pretty confident about my drawing abilities and look forward to growing. My favorite medium in art is watercolor and ink and my favorite subjects are musicians, instruments, animals and plants. I am confident about my writing skills and I would really love an opportunity to practice and grow. I like writing stories, journaling, and writing poetry. I am hoping with a bunch of practice that my feelings about writing will work themselves out.
I am also in a band called VOWLS. We play cool eclectic folkish music. I have this vision for a project where I take original songs and turn them into comics. I started sketching out the first idea for this series in Emma's class in January of this year. I think this going to be a pretty big under taking but I feel like you awesome folks at S.A.W. can help get me started.
I hope to learn as much as I can, read a whole bunch of new and old awesome comics, and make new friends!
Thank you for reading. Hope to hear from you soon!
Portfolio
Comics
"The Present" – 2020


Man's Best Friend – 2019 – Collaborative comic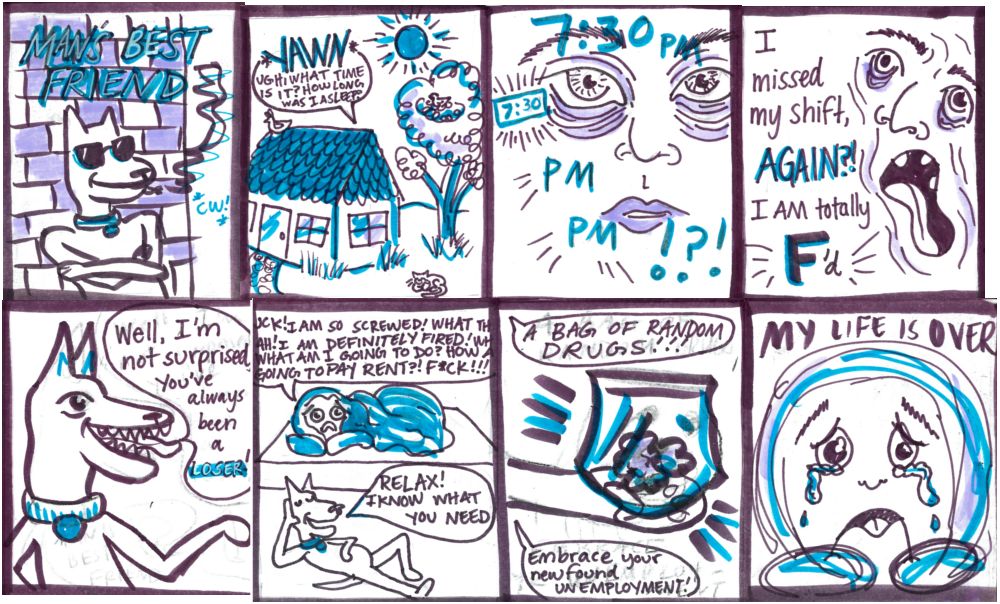 "Enjoy Your Magic Wand" – 2019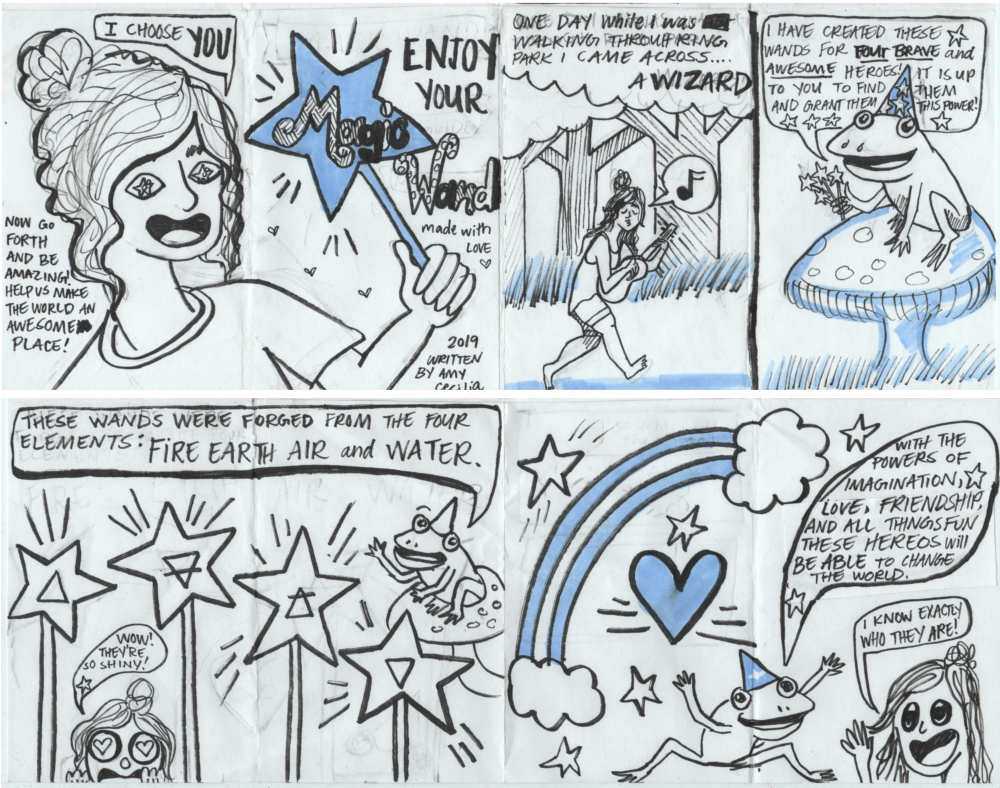 "Poetic Circumstance" – 2020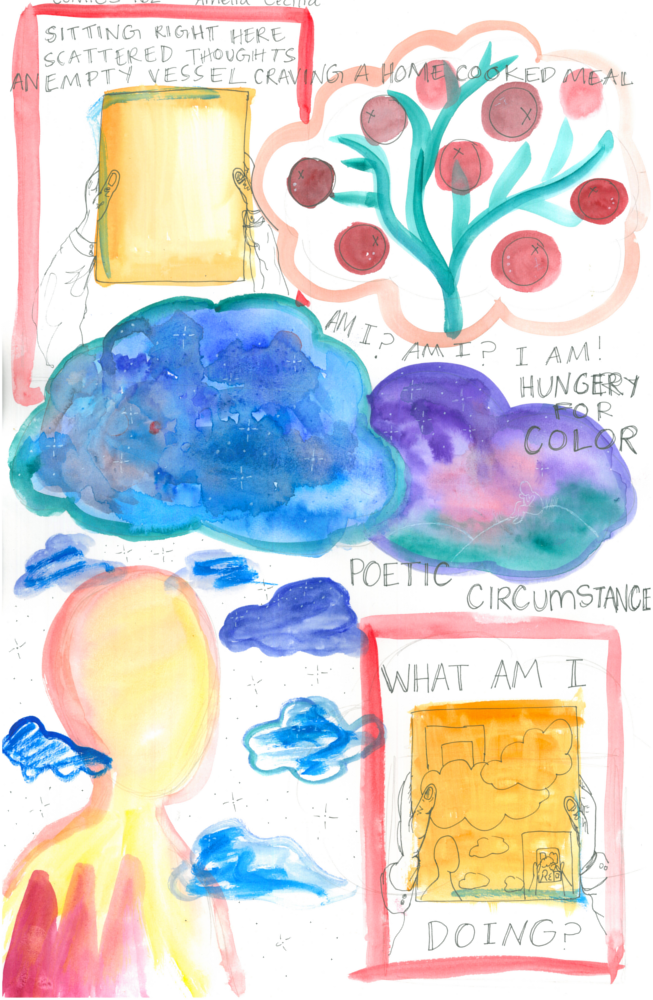 "Fun in the Sun" – 2019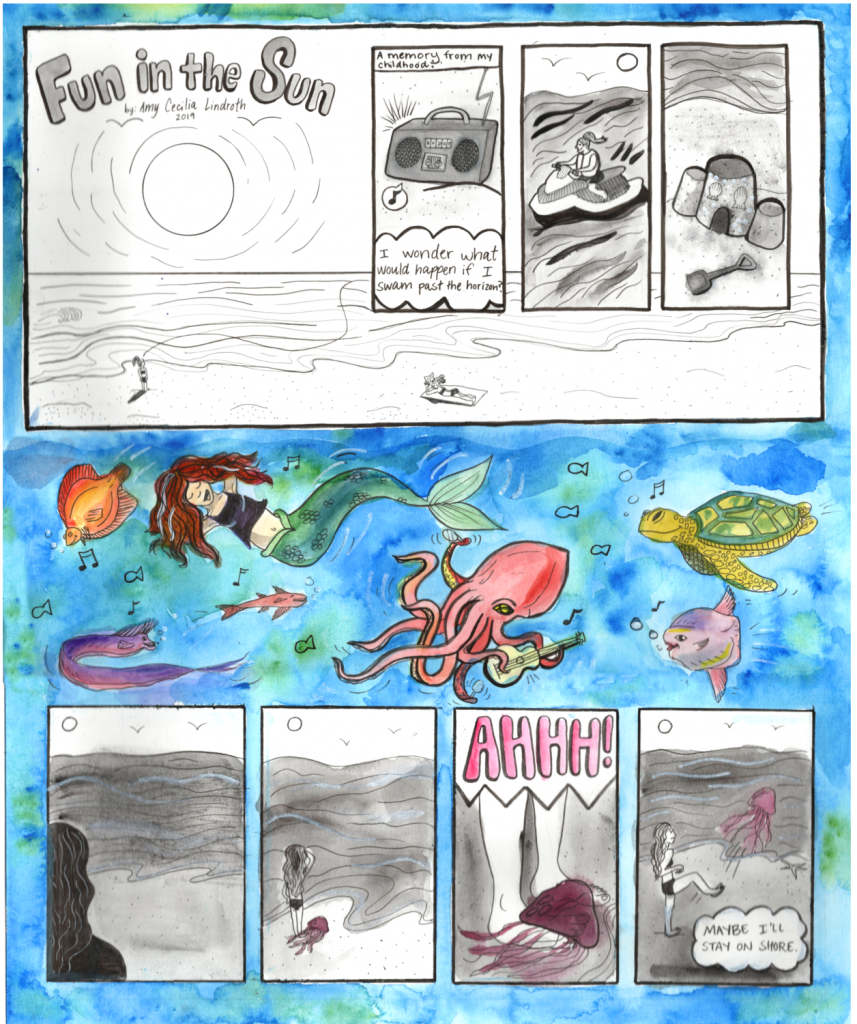 Studies and Sketches
"Blue Heron at Green Cay Nature Preserve" – 2018 -Watercolor- Boynton Beach Florida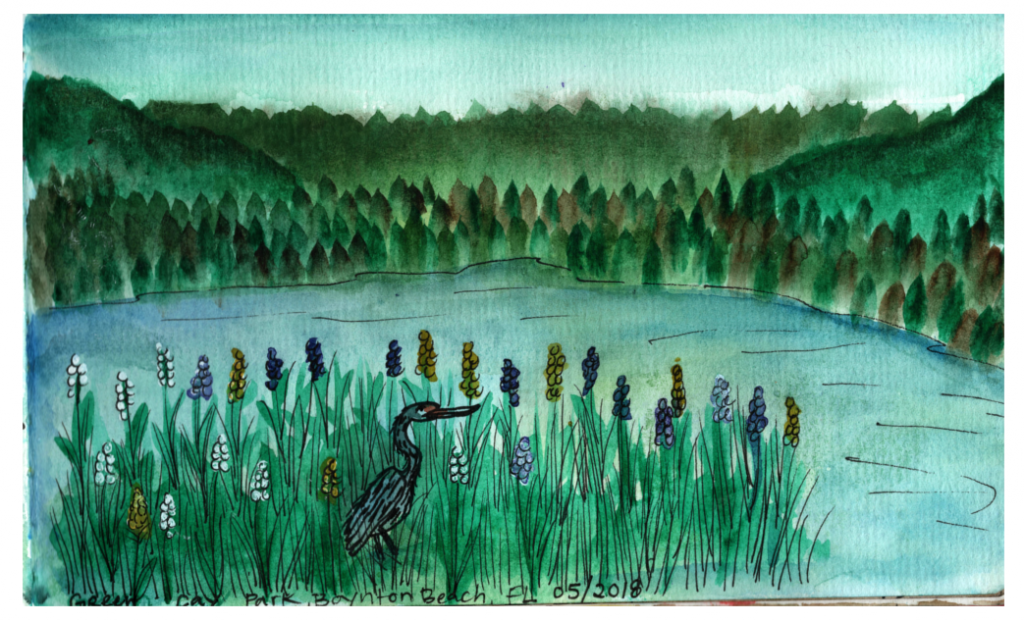 Musician at Swamp City – 2019 – Watercolor and Ink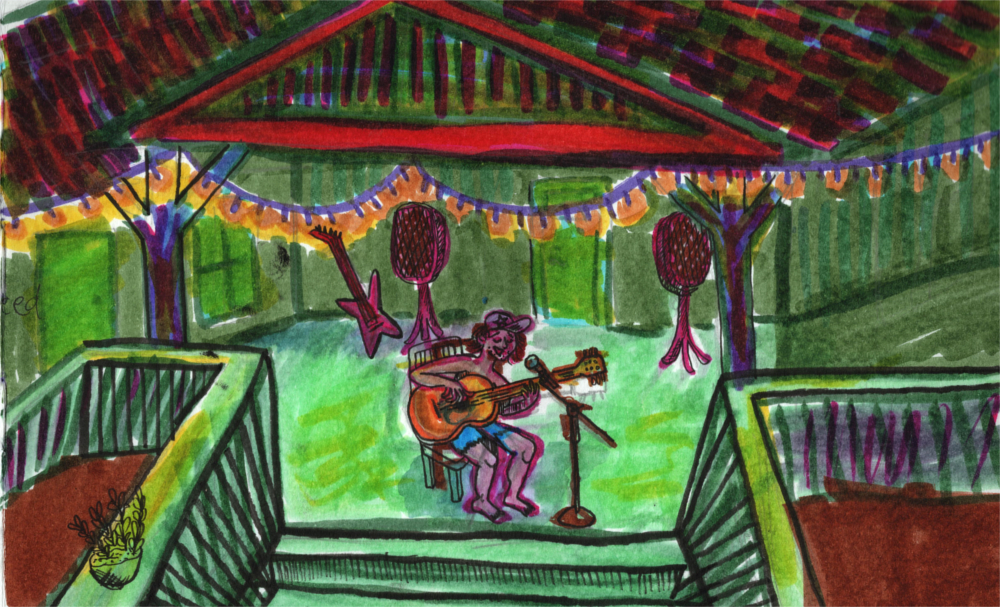 "Marissa's Quince" – 2019 – Napolatano's Gainesville, FL – Watercolor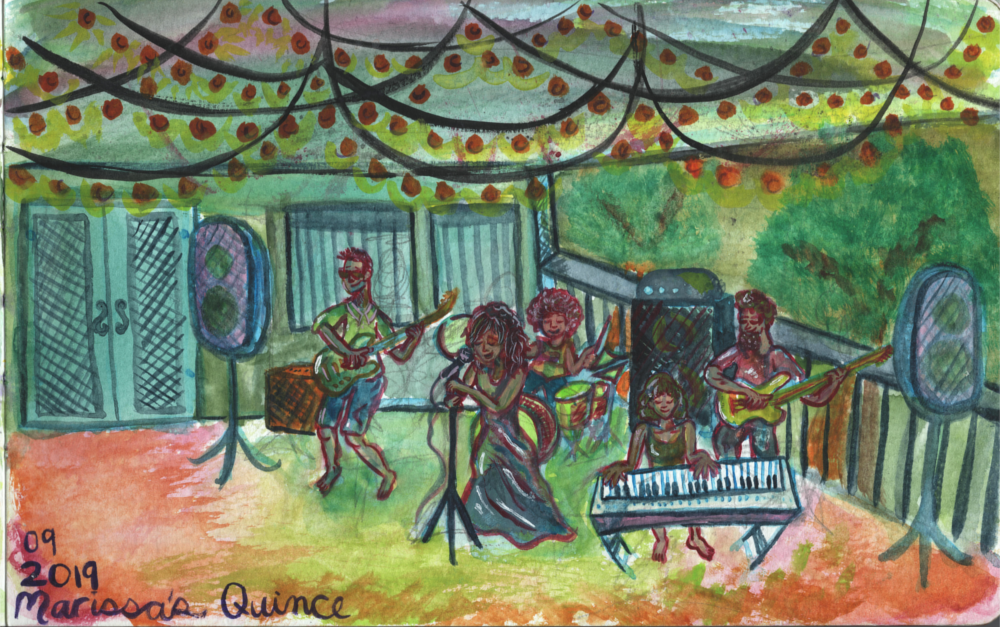 "Strange Pattern" – 2019 – Watercolor and Alcohol Markers – 11″ x 17″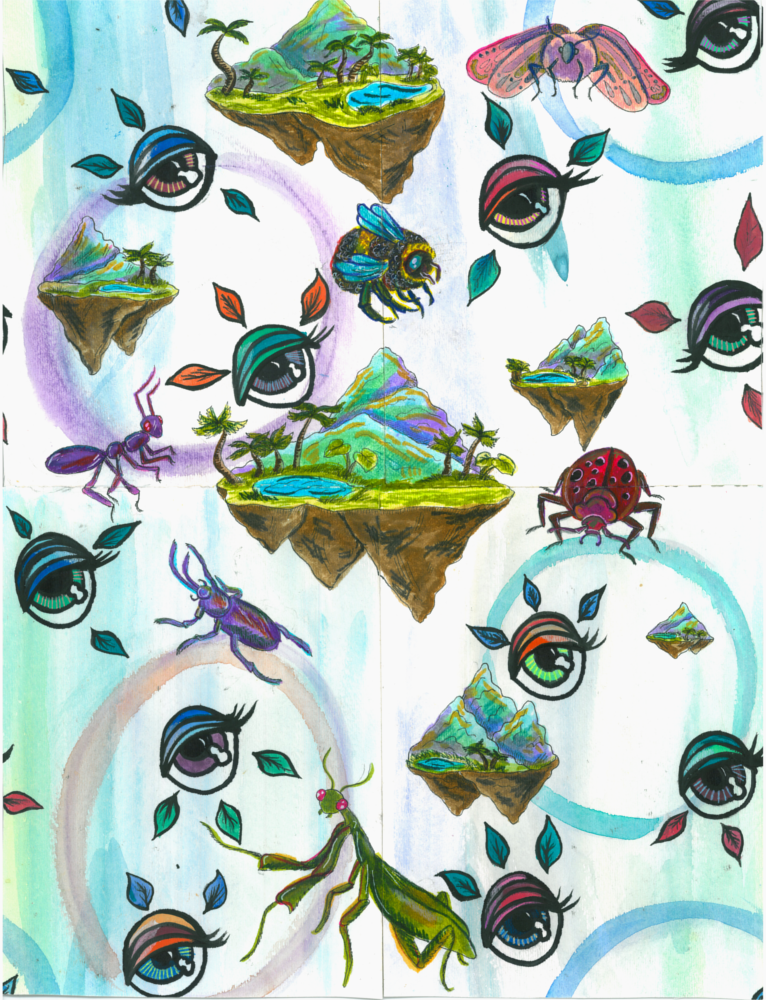 "Hand of God" – 2019 – Watercolor sketch for a bigger painting project.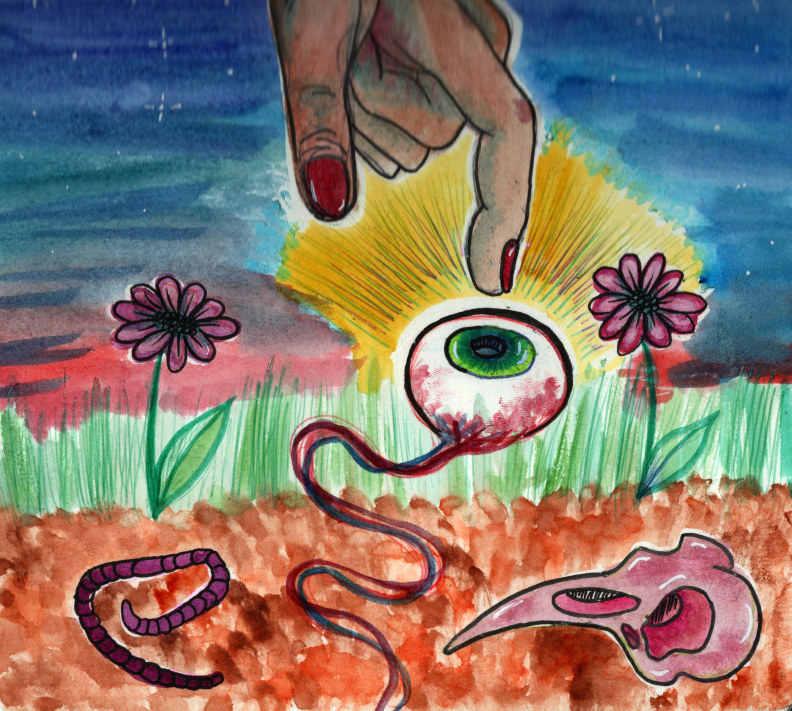 Self Portrait – 2018 – Markers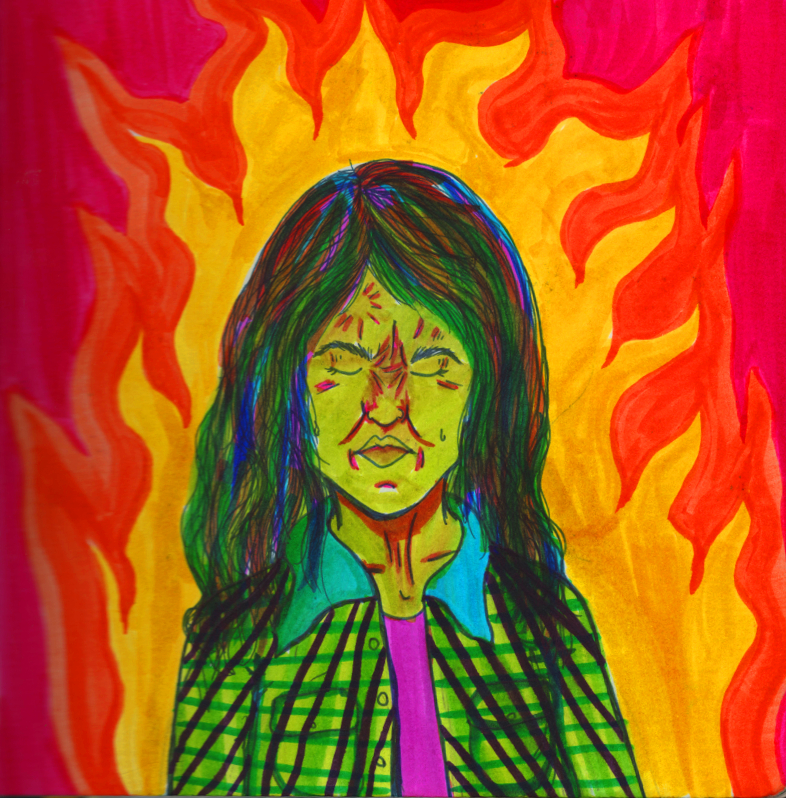 Colored Pencil Sketch 2018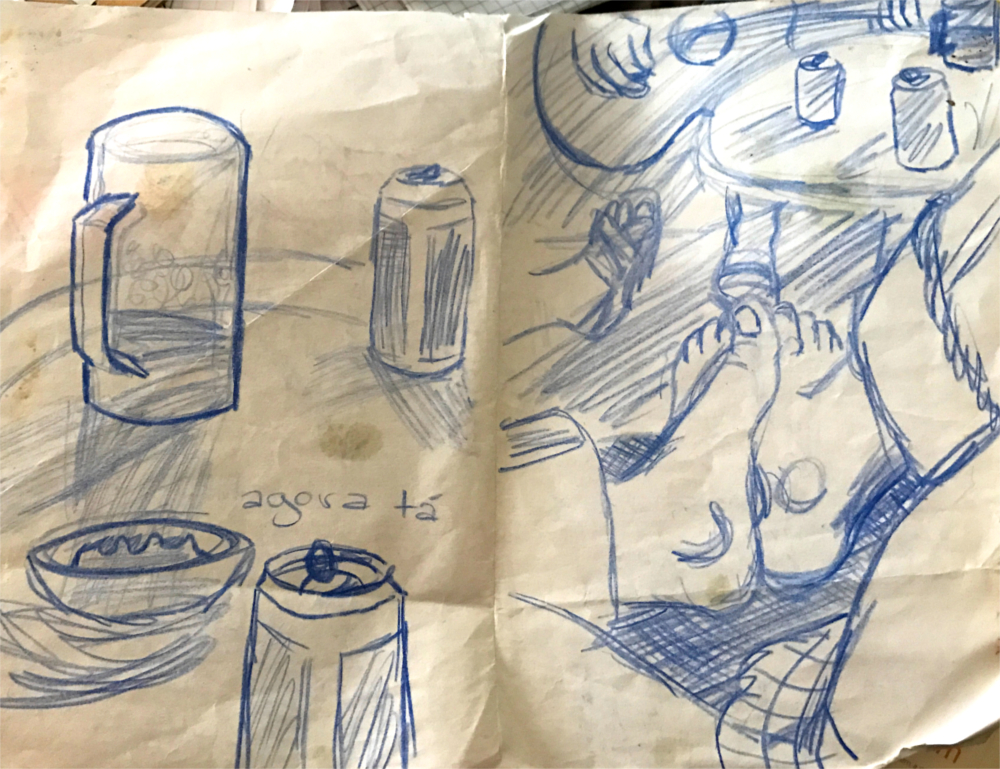 Projects
Ukudaisy – 2019 – Watercolor and Ink – 9″ x 12″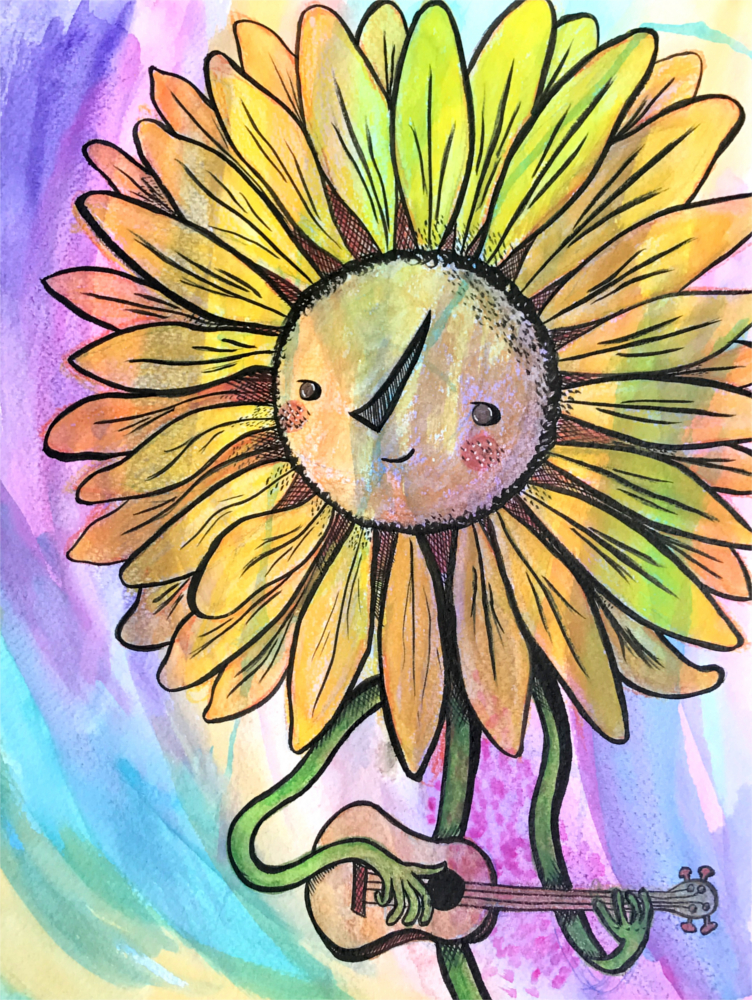 Self Portrait – 2020- Drawn from a photograph. 10″x 12″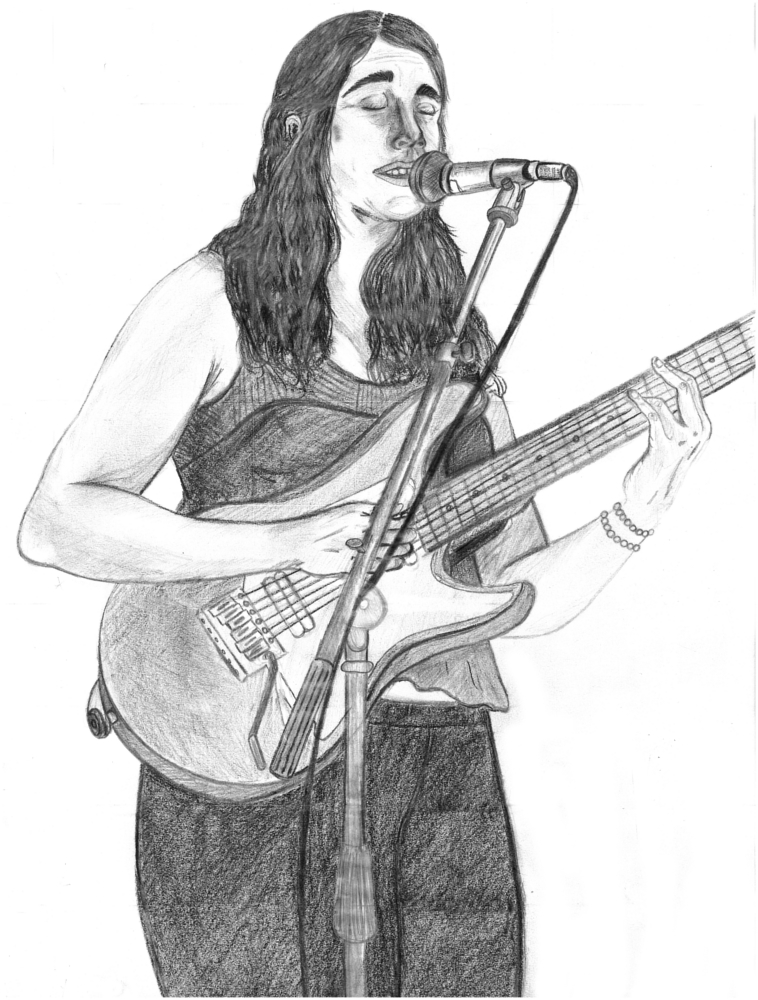 Chrysanthemum Study – 2019 – Acrylic on Wooden Circle 4″x4″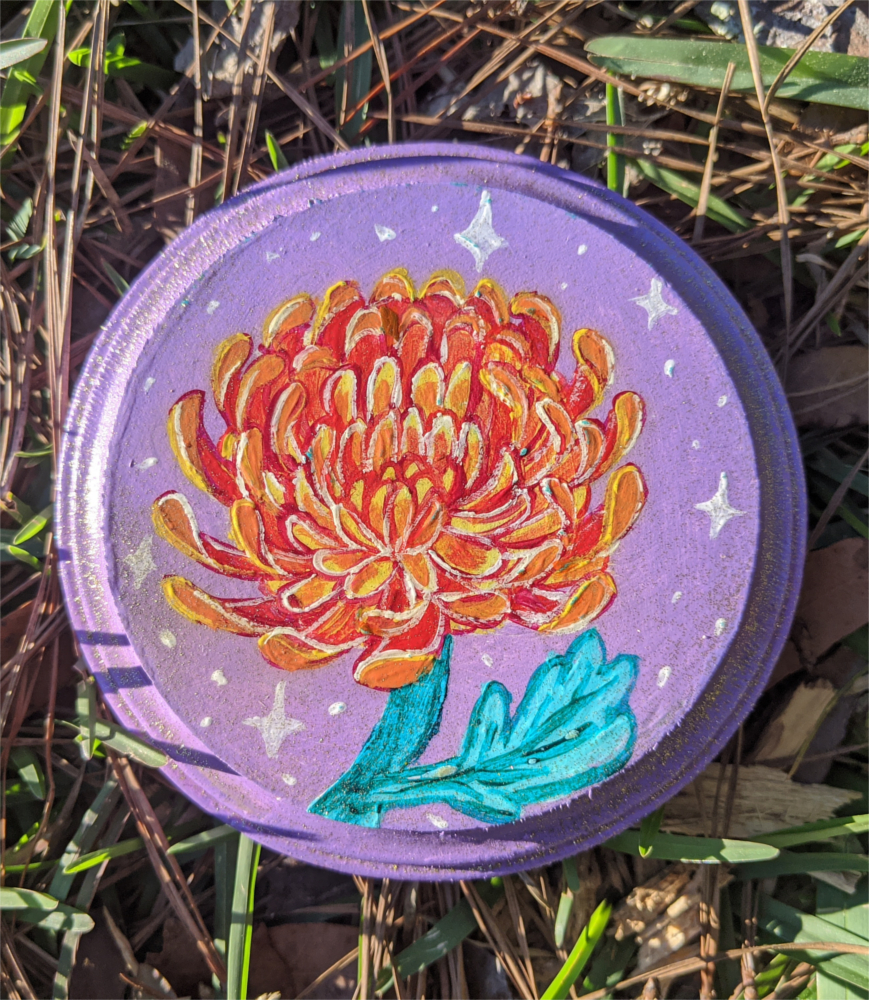 Sunflower Study – 2019 – Acrylic on Wooden Circle 4″x4″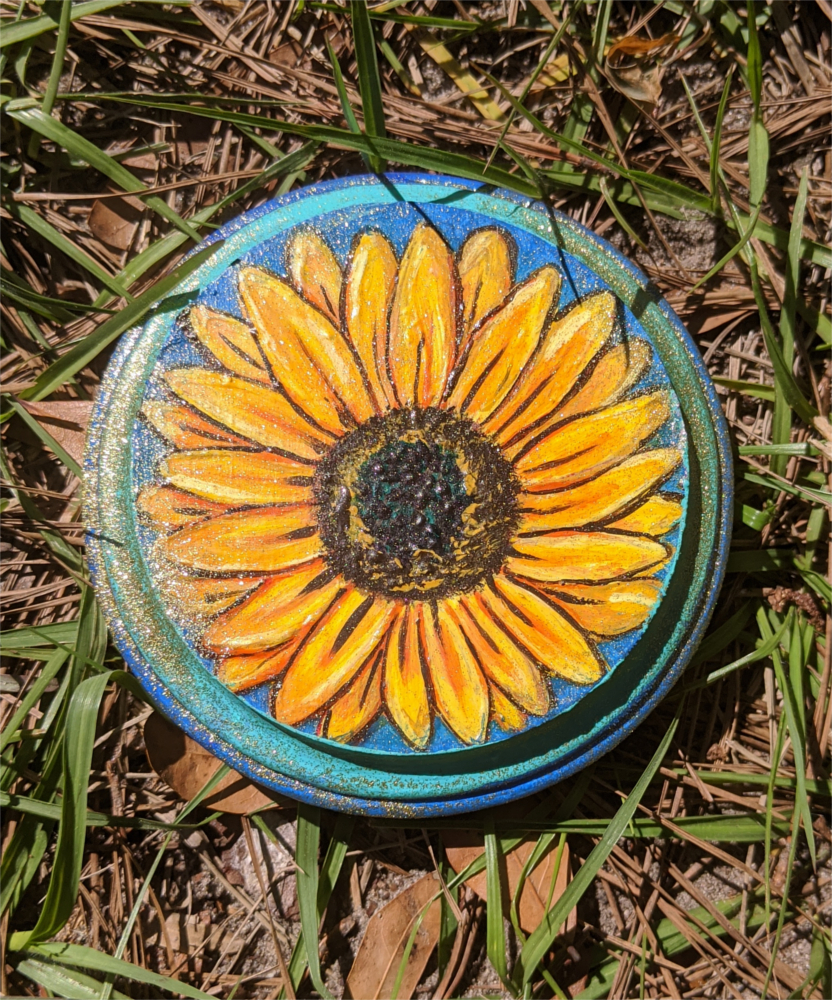 Band Sticker Design – 2019- Digital Media – Vector Image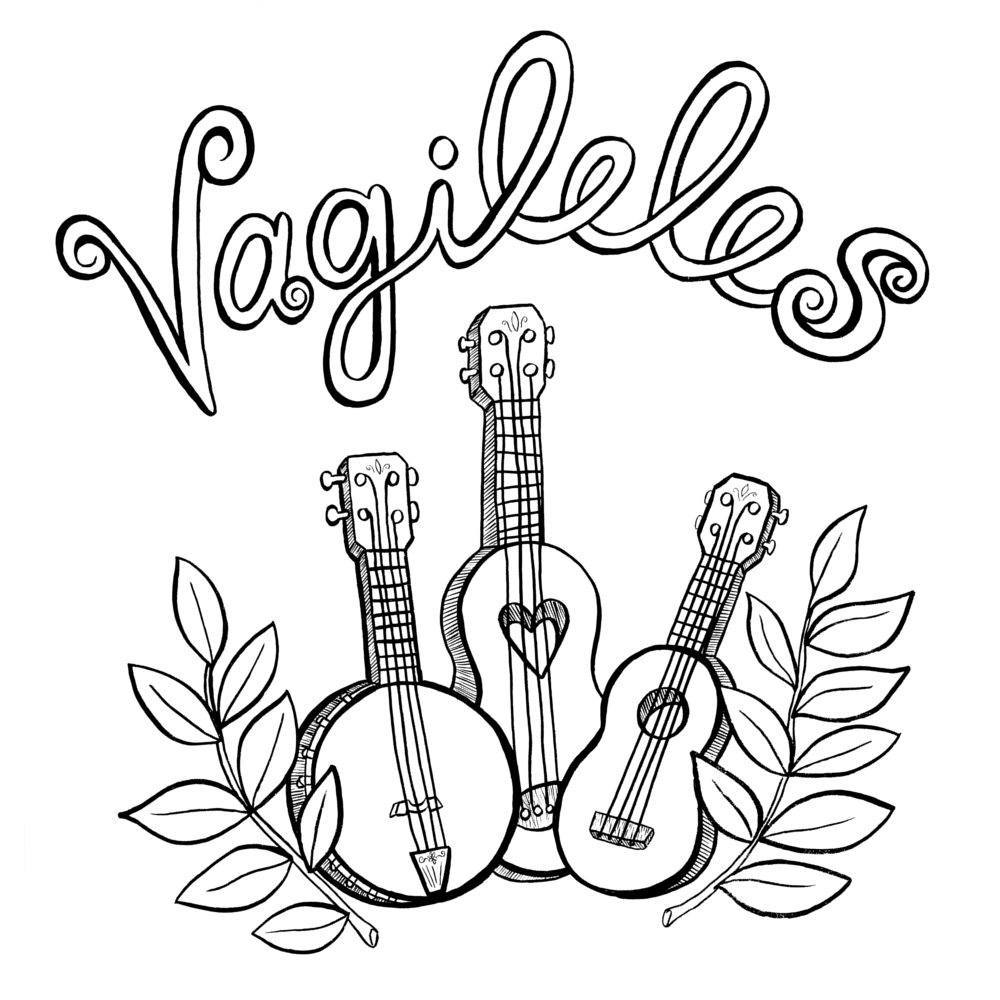 In Bloom – 2018 – Acrylic on Canvas 8″x 8″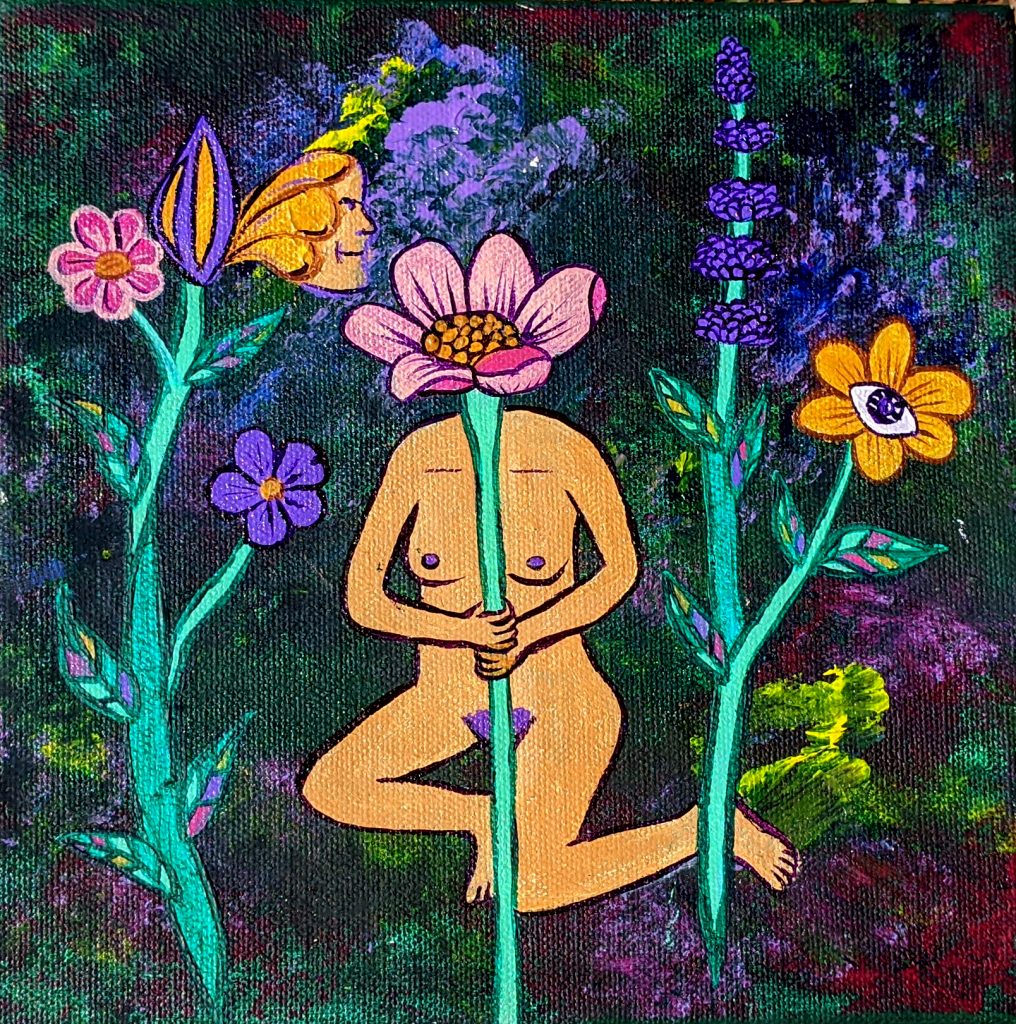 Octopus Moon – 2018 – Watercolor and Ink – 8.5″x 11″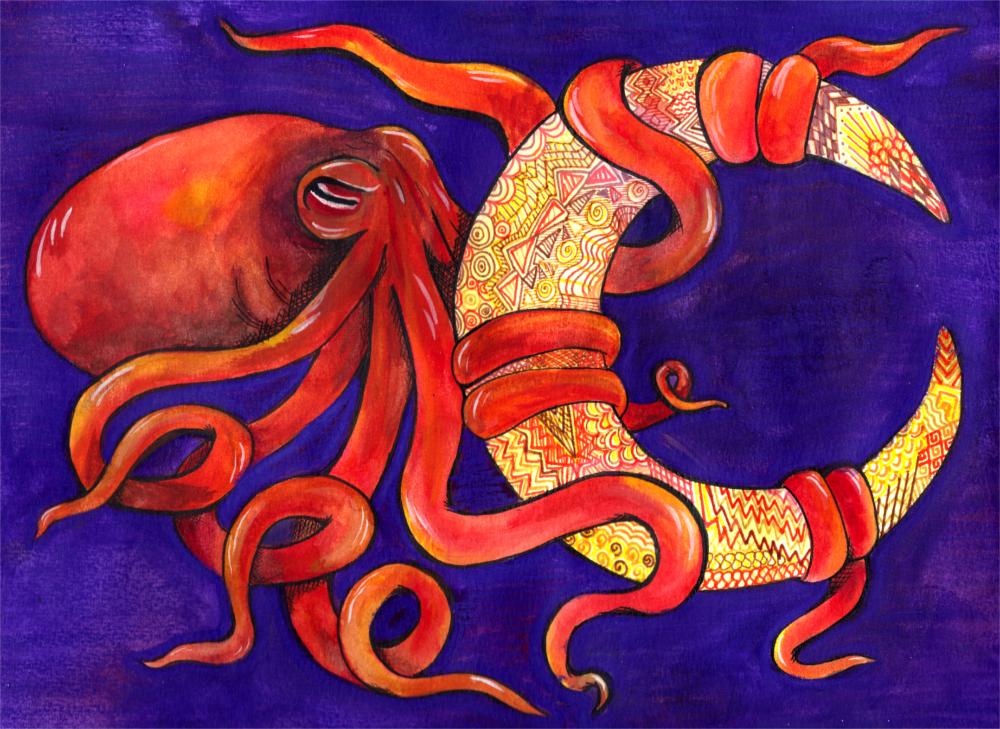 Found Object Collage – 2017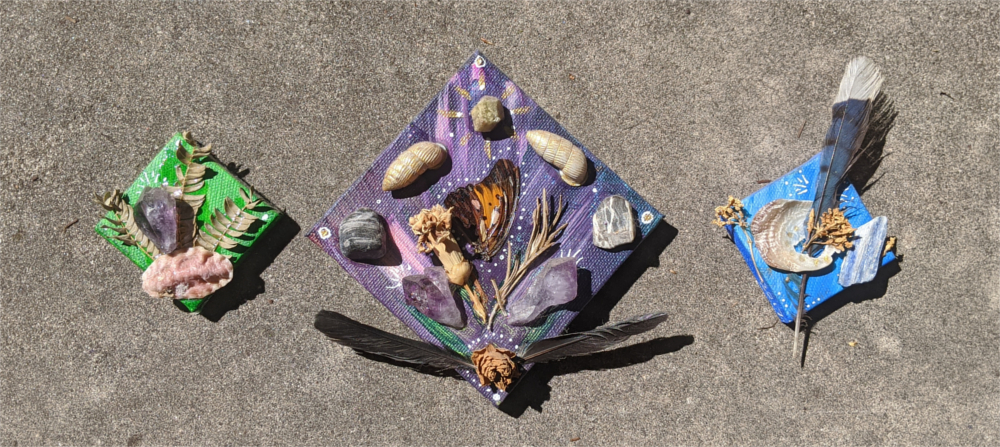 (V)OWLS – 2017 – Sticker Design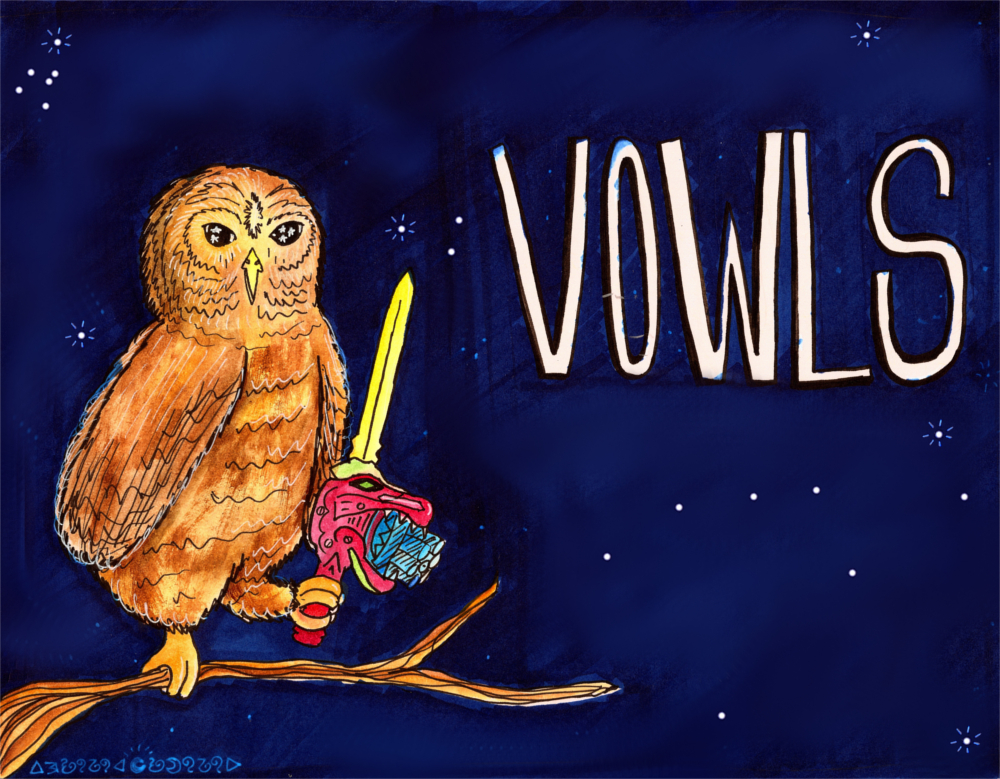 2016 – Collaborative Drawing – Ink and Markers
Band Logo Design – 2017 – Block Print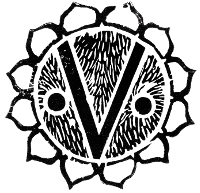 Squid – 2010- Colored Pencil