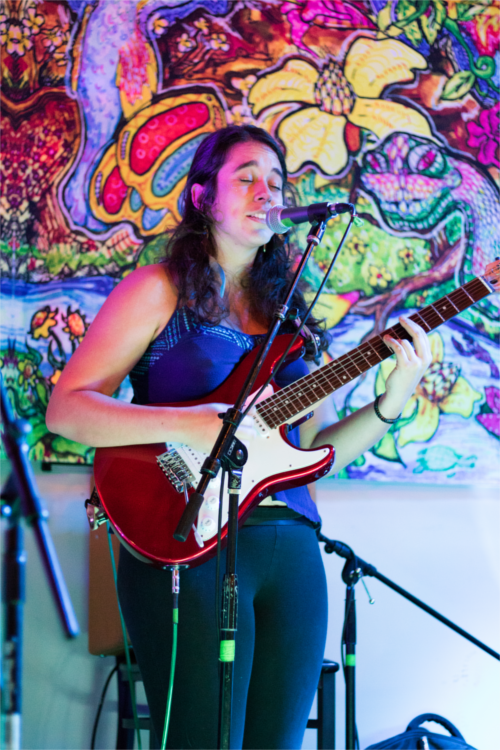 Amy (Amelia Cecilia) Lindroth is a visual artist and musician from Gainesville, FL.  Her roles in VOWLS include: vocals, guitar, banjo ukulele, social media extraordinaire and resident artist.
As a visual artist Amy has experience in creating silkscreens, illustration, digital art, traditional art, facepainting/bodyart, and building art installations for large events. When she is not creating art Amy works as a Kid's Tent host at Music Festivals around town.
Book Amy to host a Kid's Tent at your event
or hire her to do face/body painting at your event today!