Where were we on NYE?
Hello New Year! VOWLS is here and we are ready to reap all the amazing opportunities 2020 has to offer. We started the New Year off right at the Flaming Phoenix Party in Melrose, FL with fireworks, alien beings and jams until the morning hours. We enjoyed the amazing food and we greatly appreciate the hospitality shown to us by Patrick and Amy.
Later on in the week we performed at the sweetest local folk fest, Riverine Reunion. Located at the beautiful Oleno State Park just north of High Springs, FL, this was a fest to remember. The organizers of this event took such great care of us. We enjoyed our Saturday afternoon set inside the log cabin right by the river in the scenic Florida woods. At the end of the night after all the bands played everyone at the fest met up at the community campfire and we jammed out to each others songs and had a great time. We look forward to performing at these two events in the future.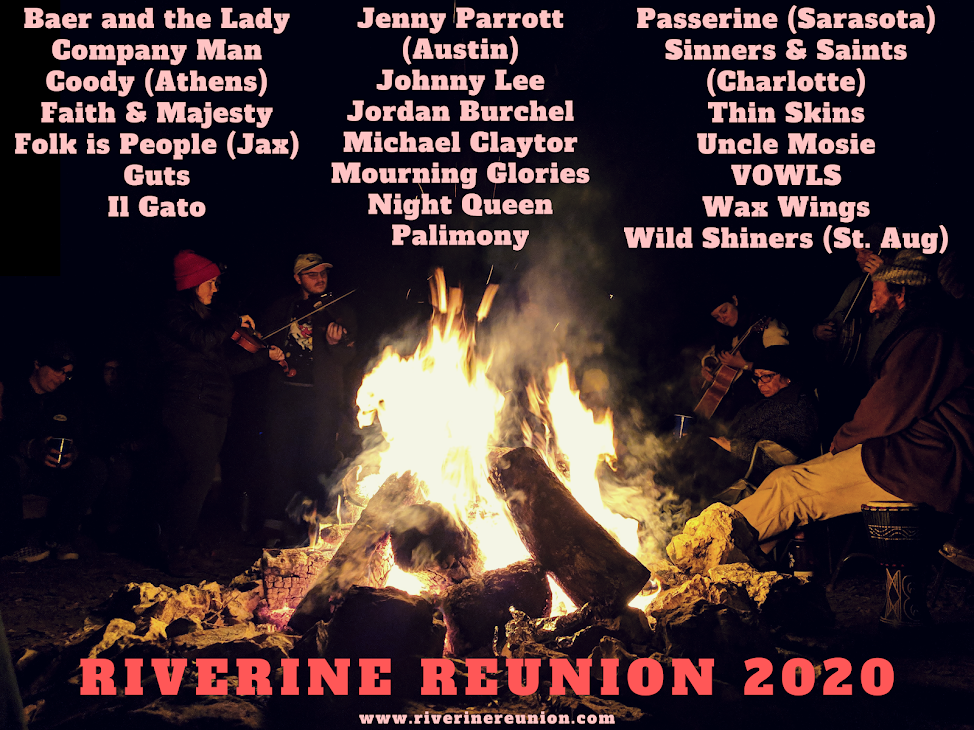 Upcoming Shows
As the new year unfolds we have some shows that we are looking forward to playing the first being on Friday 01/24/20 at the HighDive Gainesville. We will be opening for Florida's favorite grateful grass band, Grass is Dead! These are guys are some of the nicest, fun loving, and all around great musicians and we are so excited to open for them.

Next on Saturday 01/25/20 the ladies of VOWLS will perform at the Roe v Wade Anniversary party at the WOOLY in Gainesville.

The following weekend 02/01/20 we will be performing at the Springs Run 7.2k at First Magnitude Brewery. This event raises money for the Springs Institute and brings awareness to the help that our springs so greatly need.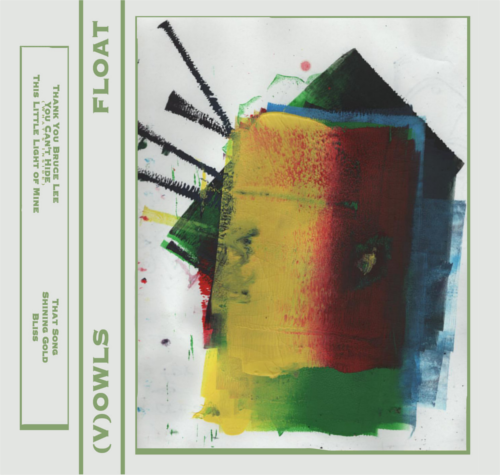 What are our plans for 2020?
As most of you know we released not one, but TWO mixtapes last November. We also released USB drives with all of our recorded albums, live sets and solo material. You are probably wondering, "That is pretty awesome. What will VOWLS do next?" That is a great question.
We look forward to playing more festivals and awesome gigs and we hope that 2020 will be the year we explore more of Florida's sweet spots like St. Pete, St. Augustine and Jax Beach. We hope to be back at some of our favorite festivals throughout the year like Orange Blossom Jamboree, Spring Fest, Danksgiving, Riverine Reunion, JamFest, Changeville, Fest, VegFest, Spirit Fest, and Heartwood Fest.
In addition to gigging and playing around our lovely Sunshine State we will begin planning and recording a 10-13 track album featuring some music that has never been recorded.
Our personal plans for the year may vary but we all can agree that the members of VOWLS are excited about what this year has in store for us. Thanks for listening.