Another great year off to a great start at Cypress and Grove Brewing Co. This show was curated by Russ Tyndall with the help of our expert sound engineer Tristan Harvey. Four local artists took the stage and ended 2018 with sweet music and good times.

Up first we had TJ Washburn from Orlando, Florida. TJ is a storyteller and his songs reflect that. His songs are intriguing, captivating and relatable. His new album Seasons is now available on major streaming platforms.
Here is his Youtube Channel and below is his video for an original song titled "St. George and the Dragon."
Up after TJ was the local legends The Dozenaires. If you have been to Gainesville's own Hoggetowne Medieval Faire and the Thornebrook Arts Festival then you know the exquisite Irish and World musical styling of The Dozenaires.


Next up VOWLS! After the Dozenaires sweet and nostalgic set Vowls took the stage to sing sweet songs to rock your soul.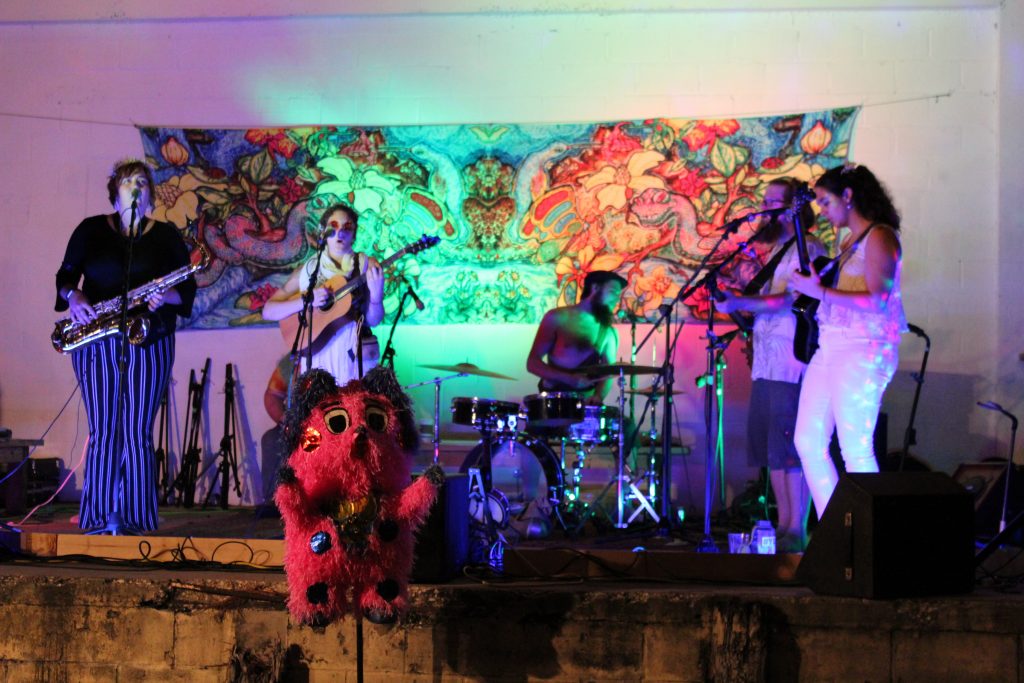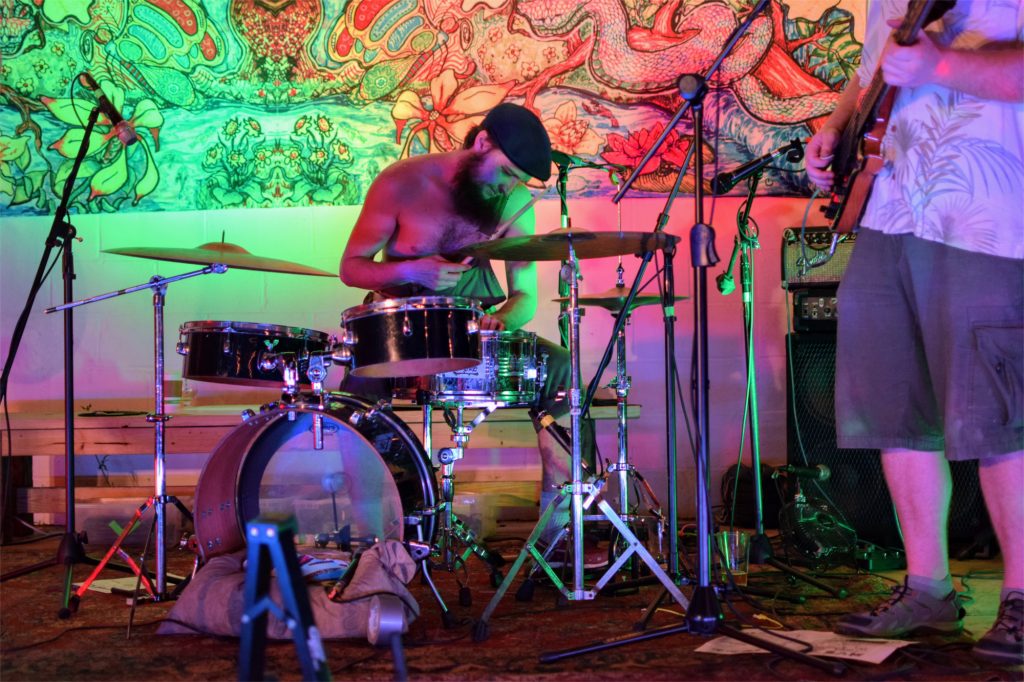 After us the FUNKY MIRACLE brought the funk with a tribute to the musical styling of The Meters. The Funky Miracle had everyone at Cissy Strutting and dancing all over Cypress and Grove. They had the crowd moving during the whole duration of their set. They really FUNKed it up.
Featuring: Josh Lederman(pictured below), Jake the Snake, Russ Tyndall, Chris Pierce, Teig, and Chris Robertson(pictured below).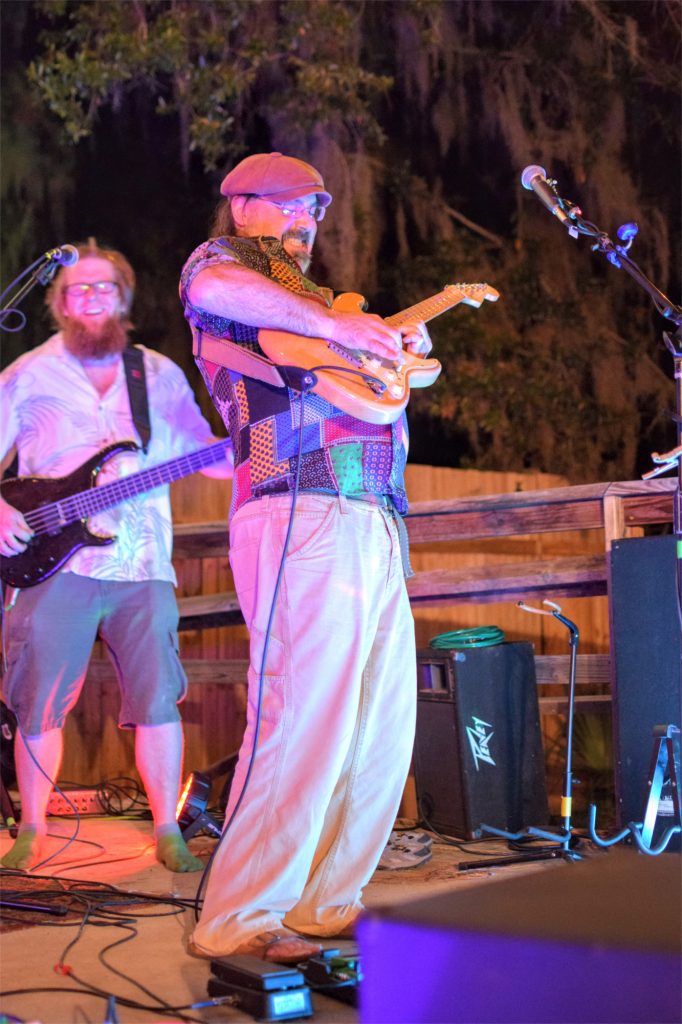 Closing out the show and ringing in the New Year the Threetles serenaded us with the sweet songs of the Beatles. They closed the night out with a "Hey Jude" Singalong that brought everyone home.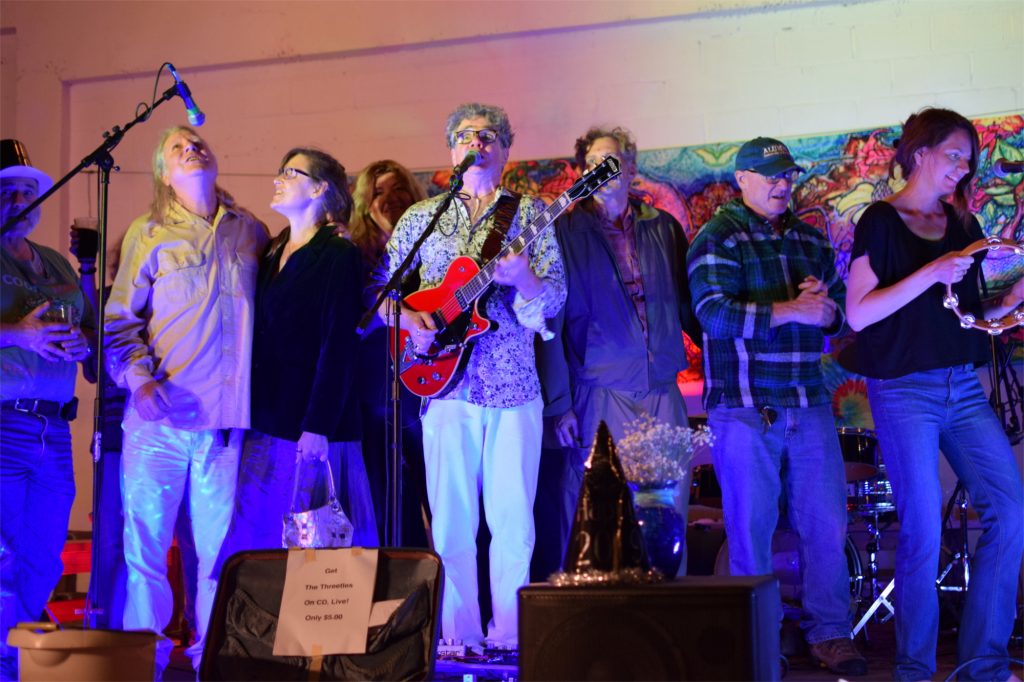 Photos Provided by Jill Vinci and Helena Roberston